If you are ready to find support, clarity, joy and guidance, you've come to the right place. You deserve to live a life that is filled with "wonder" and "wow moments". I've helped thousands of people and would love to be a part of your journey.
My name is Nancy Weil and I am a multipotentialite. Emilie Wapnick defined this as someone with many interests and creative pursuits. Over my lifetime I have had various careers and studied under many wonderful teachers. From dog groomer to small business owner to working in funeral service, my life has covered a lot of ground. It is because of these experiences that I am able to offer a viewpoint that may be a bit different than you are used to.

I've been told that I am a connector and love to help people find just the right resource, person or class that they are looking for.
I've been told that concepts discussed during speaking engagements, mentoring or just a simple conversation sticks with people and helps them find their way through the journey we call "life."
I've been told that I need to stop drinking so many Starbucks soy Chais, but that was really only from my dietitian, so I am happy to meet you at my local Starbucks!
Working with me you will find someone who is dedicated to making your life better. Someone who will bring 110% effort to making your event special. Someone who will likely have dogs barking in the background when we talk.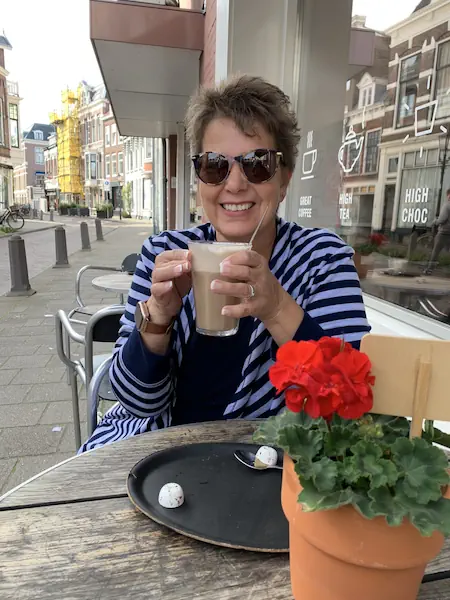 The Academies
CHOOSE YOUR AREA FOR STUDY
I have spent my life dedicated to improving the lives of others. A nationally known speaker, trainer and mentor, I've helped thousands of people across the country and I'm ready to help you shift your life to a whole new level.
Through my three academies, I am prepared to assist you in whatever way that I can.
Looking to laugh more and stress less? Visit The Laugh Academy.
Looking for support following the death of a loved one? Visit The Grief Academy
Looking to discover your true self? Visit The Spirit Academy